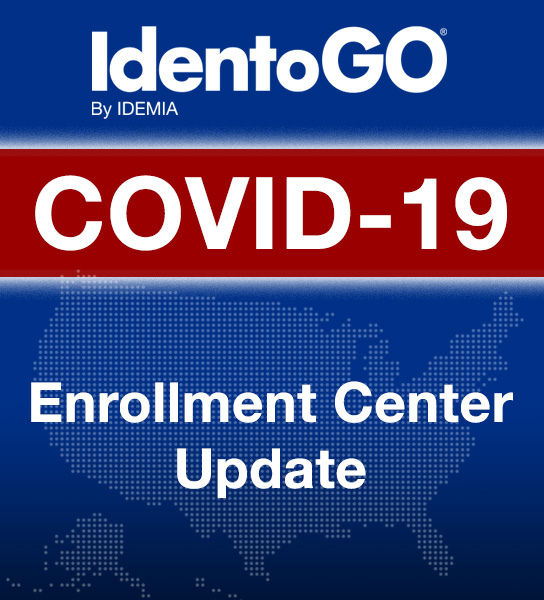 COVID-19 Impact on Enrollment Centers
Due to the impact of the COVID-19 pandemic, we are experiencing a temporary reduction of enrollment center hours as well as some office closures. We apologize for any inconvenience this may cause and appreciate your patience as we navigate this unprecedented crisis.
We are obligated to follow state and local requirements in regard to the crisis and closures and hours of operations vary according to state, municipal or county protocols. We understand that this may result in an inconvenience to our customers due to enrollment center proximity and appointment availability.
If you are planning to visit an enrollment center for TSA PreCheck enrollment or other TSA program (TWIC, HAZMAT, etc.), please visit: https://universalenroll.dhs.gov/locator to determine if the center is open and its hours of operation.

For all other inquiries questions about fingerprinting for state agencies or employment requirements, please fill out our customer service form and someone will get back to you as soon as possible.