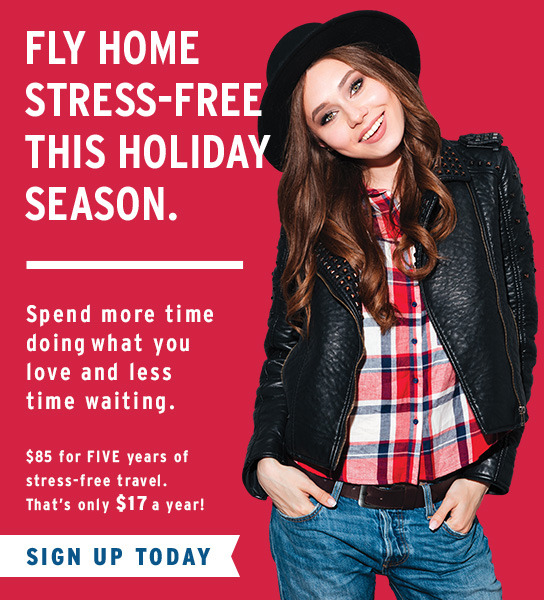 Find Your Closest TSA PreCheck Enrollment Center
Taking the stress out of travel is easier than you think—and you don't even have to go to the airport to get started. We have the tools to help you find the enrollment center nearest you. Simply click the Start Application Now button to pre-enroll (10-minute process). Then you can schedule an appointment at one of our enrollment centers or airport locations to complete the 10-minute fingerprinting process!
Start Application Now!
---
Find The Closest TSA Pre✓® Enrollment Center
---
TSA Pre✓® keeps you moving forward with confidence and peace of mind.
How many times have you stood in line at the airport watching others breeze through security with no hassle? By enrolling in TSA Pre✓® , you too can breeze through security. Keep your shoes, jacket and belt on; your laptop in its case; 3-1-1 compliant liquids in your bag; and enjoy a better overall travel experience. TSA Pre✓® allows low-risk travelers to experience faster, more efficient screening at participating U.S. airport checkpoints for domestic and international travel.
How does TSA Pre✓® work?
If you're eligible and approved for the TSA Pre✓® program, you will be given a Known Traveler Number "KTN" to use when making flight reservations. KTNs can also be saved in an airline or travel agency profile. Participating airlines will print a TSA Pre✓® indicator on your boarding pass. When you arrive at the airport, look for signs for the TSA Pre✓® lanes and present your boarding pass and Government-issued ID to the Travel Document Checker. Children ages 12 and under may join you in the TSA Pre✓® lane.
---
No need to remove shoes, belts, light jackets, laptops or 3-1-1 compliant liquids!