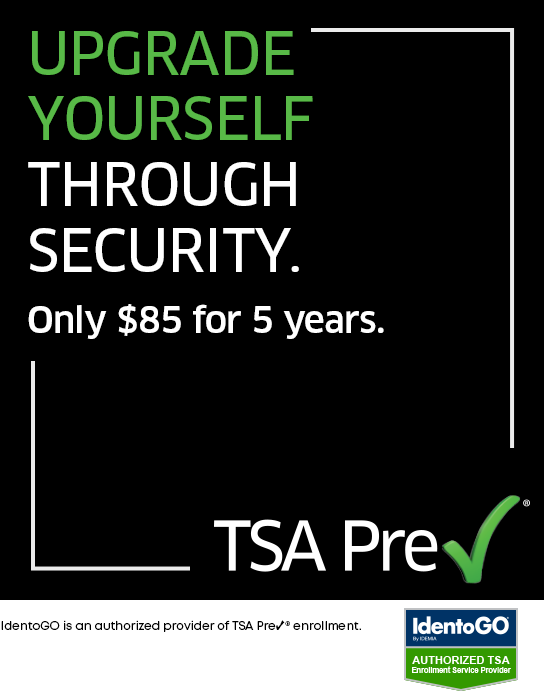 Enroll in under 10 minutes.
That's all it takes for shoes, belts and jackets to stay where they belong—on you.
And little bottles and laptops to stay where they're meant to be—zipped in bags. So you can do what you always wanted to do—fly through security. 
SIGN UP
---
Interested in renewing your TSA Pre✓® membership? You can do so online or in person at any IdentoGO Center within six months prior to your KTN expiration date. Click "Renew Now" to check your expiration date.

---
How does it work?
Pre-enroll online
Schedule a five-minute-or-less fingerprinting appointment. (Walk-ins welcome.)
Use Known Traveler Number (KTN) when booking flight.
Go into designated TSA Pre✓® lines at the airport
Fly through security
---
No need to remove shoes, belts, light jackets, laptops or 3-1-1 compliant liquids!