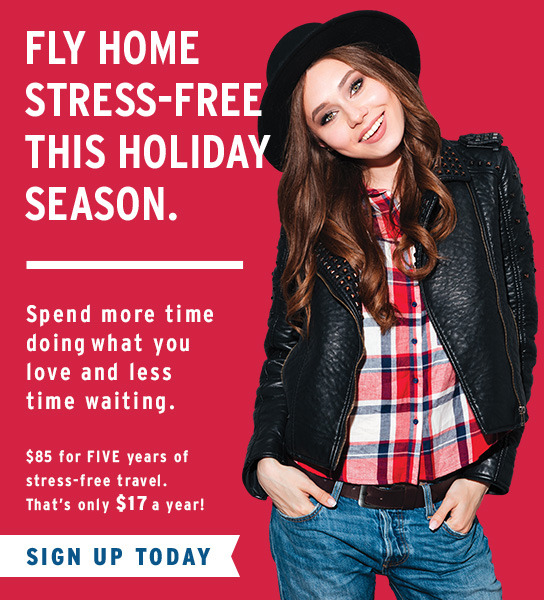 TSA Pre✓® Enrollment by IdentoGO
Enroll now to become part of an expedited screening program that helps take the stress out of travel. Click the Start Your Application button to pre-enroll (10-minute process). Then you can schedule an appointment at one of our IdentoGO centers or airport locations near you to complete the 10-minute fingerprinting process. Once your fingerprint-based background check is approved, you'll receive a KTN (Known Traveler Number) and you'll be on your way to faster travel! 
Start Application Now!
TSA Pre✓® keeps you moving forward with confidence and peace of mind.
How many times have you stood in line at the airport watching others breeze through security with no hassle? By enrolling in TSA Pre✓® , you too can breeze through security. Keep your shoes, jacket and belt on; your laptop in its case; 3-1-1 compliant liquids in your bag; and enjoy a better overall travel experience. TSA Pre✓® allows low-risk travelers to experience faster, more efficient screening at participating U.S. airport checkpoints for domestic and international travel.
To enroll:
Click the Start Application Now! button above to enter your information and make an appointment, (walk-ins welcome, but appointments take priority).
Visit an IdentoGO enrollment center.
Present a government issued I.D. with proof of U.S. citizenship (i.e. a passport or birth certificate, see a complete list of acceptable identity documents.)
Credit card payment of $85 for a five-year membership (that's only $17 a year!).
No need to remove shoes, belts, light jackets, laptops or 3-1-1 compliant liquids!