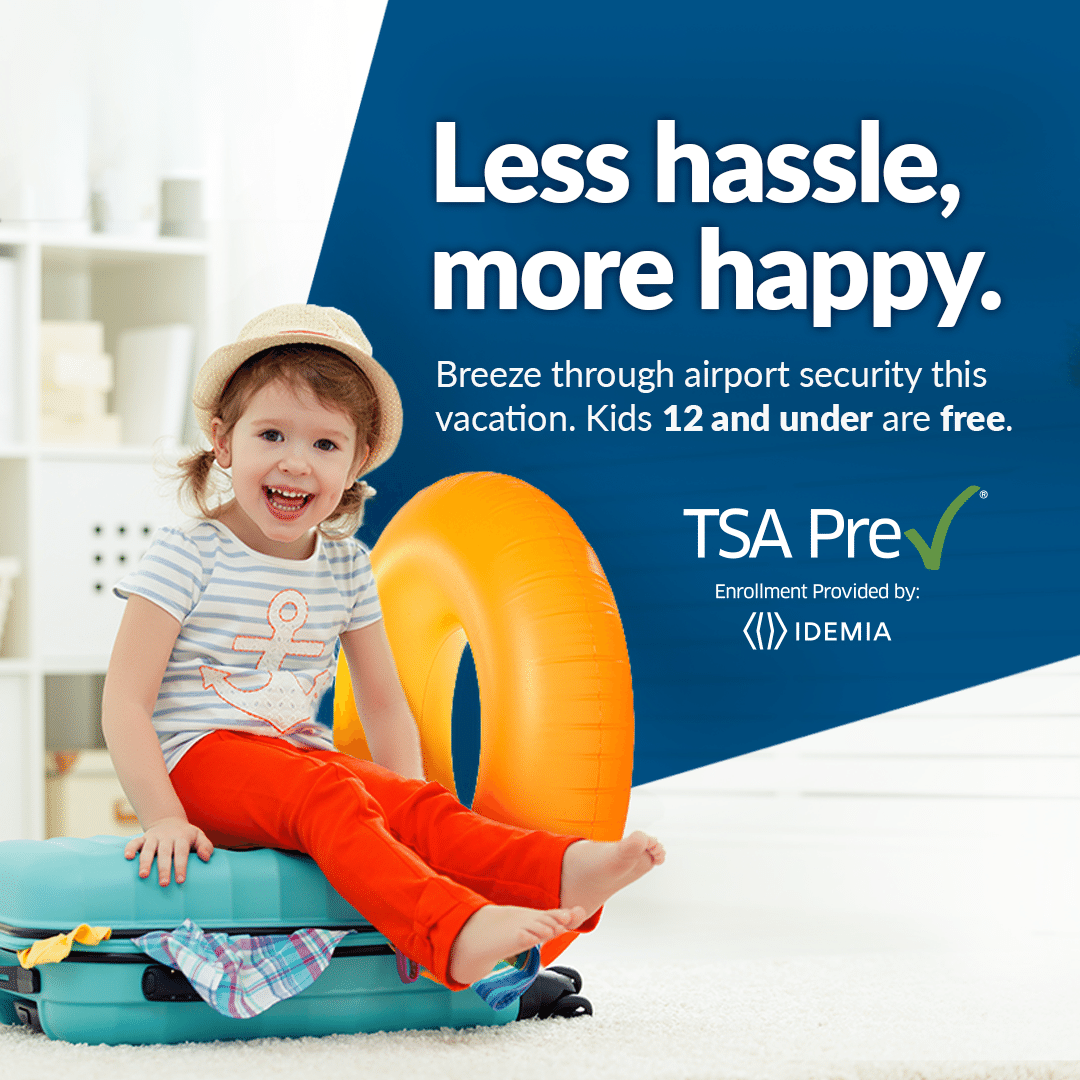 Sign up for TSA PreCheck® TODAY
Start Application Now!
---
Less hassle, more happy.
TSA PreCheck® makes airport travel easier. 5 years of stress-free security speed—and it takes less than 10 minutes to sign up. What are you waiting for?
Need to renew your TSA PreCheck® membership?
Renew online or in person at any IdentoGO enrollment center any time in the six months before your KTN expiration date. Click Renew Now to check your expiration date.
Speed through security for the next 5 years.
TSA PreCheck® allows approved low-risk travelers to experience faster, more efficient TSA screenings at participating US airport checkpoints for 5 full years—and kids under 12 are free! There are hundreds of locations to get fingerprinted, so you can find one that's convenient for you.
How does it work?
Pre-enroll online
Schedule a five-minute-or-less fingerprinting appointment
Get a Known Traveler Number (KTN)
Use it whenever you book a flight
Use designated TSA PreCheck® lines at the airport
Save time and do your happy dance
No need to remove shoes, belts, light jackets, laptops or 3-1-1 compliant liquids!